(Ann Arbor, MI) – Concordia football will be preparing this week to travel to Siena Heights for their annual rivalry game. The Cardinals suffered a 23-13 loss last week against #9 Indiana Wesleyan to open MSFA Mideast play. The Saints picked up a 13-10 win over Saint Francis (IN) to move to 2-2. CUAA holds a 7-3 lead in the all-time series, winning the last 7 consecutive games.
Game Details
Statistical Breakdown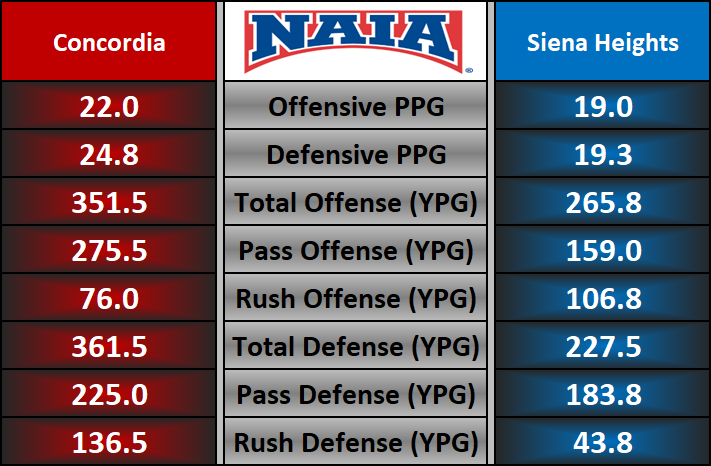 Personnel Matchups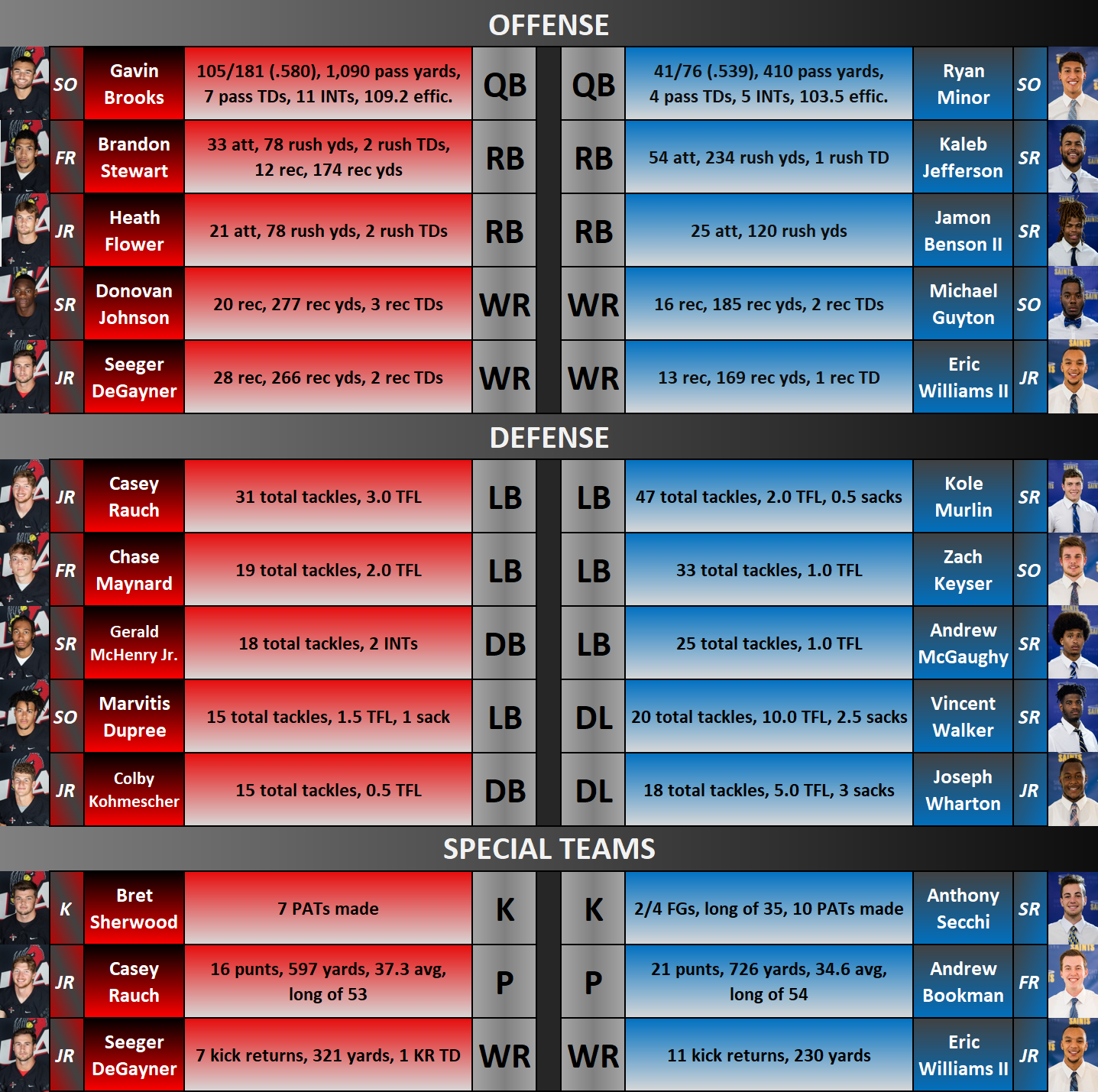 Siena Heights at a glance
The Saints come into the contest with a 2-2 overall record. The team claimed a 28-24 season-opening win over Olivet Nazarene and this past week downed Saint Francis (IN) 13-10. Siena Heights' losses came in a 24-21 defeat against Saint Xavier (currently #18) and a 19-14 setback against Saint Francis (IL). Head coach Matt Kohn enters his 6th season at the helm.
NAIA Coaches Poll
Concordia remained receiving votes in the latest edition of the NAIA Coaches Poll. Marian stayed at #5 while Indiana Wesleyan moved up two spots to #7. Saint Xavier advanced 5 spots to #18 after a 21-20 win over Roosevelt, who fell 3 spots to #21.
Other MSFA Games
MSFA Mideast
Saint Francis (IN) @ Madonna – 12:30pm
#7 Indiana Wesleyan @ #5 Marian – 6:05pm
MSFA Midwest
#18 Saint Xavier @ Olivet Nazarene – 1:00pm
Trinity International @ Saint Francis (IL) – 2:00pm
Judson @ Saint Ambrose – 2:00pm
Missouri Baptist @ #21 Roosevelt – 8:00pm