(Ann Arbor, MI) - The Wolverine-Hoosier Athletic Conference (WHAC) announced their weekly players of the week on Monday afternoon and both Seeger DeGayner and Casey Rauch were honored for their efforts in Football's comeback win over rival Siena Heights.
DeGayner earned MSFA Offensive Player of the Week honors, while Rauch would earn Special Team Player of the Week honors.
DeGayner, a junior from Grand Blanc, Michigan, would take home offensive honors following his two-touchdown performance in the win against the Saints. DeGayner would total 38 yards over three receptions over the course of the game. His two touchdowns would come in the clutch as he would score the game-tying touchdown with 6:13 left in the fourth quarter, while his second would wind up being the game-winner in overtime.
This is the third time that Degayner has earned an MSFA Player of the Week honor. Additionally, this is his second honor of the season after earning Special Team honors following the St. Ambrose game.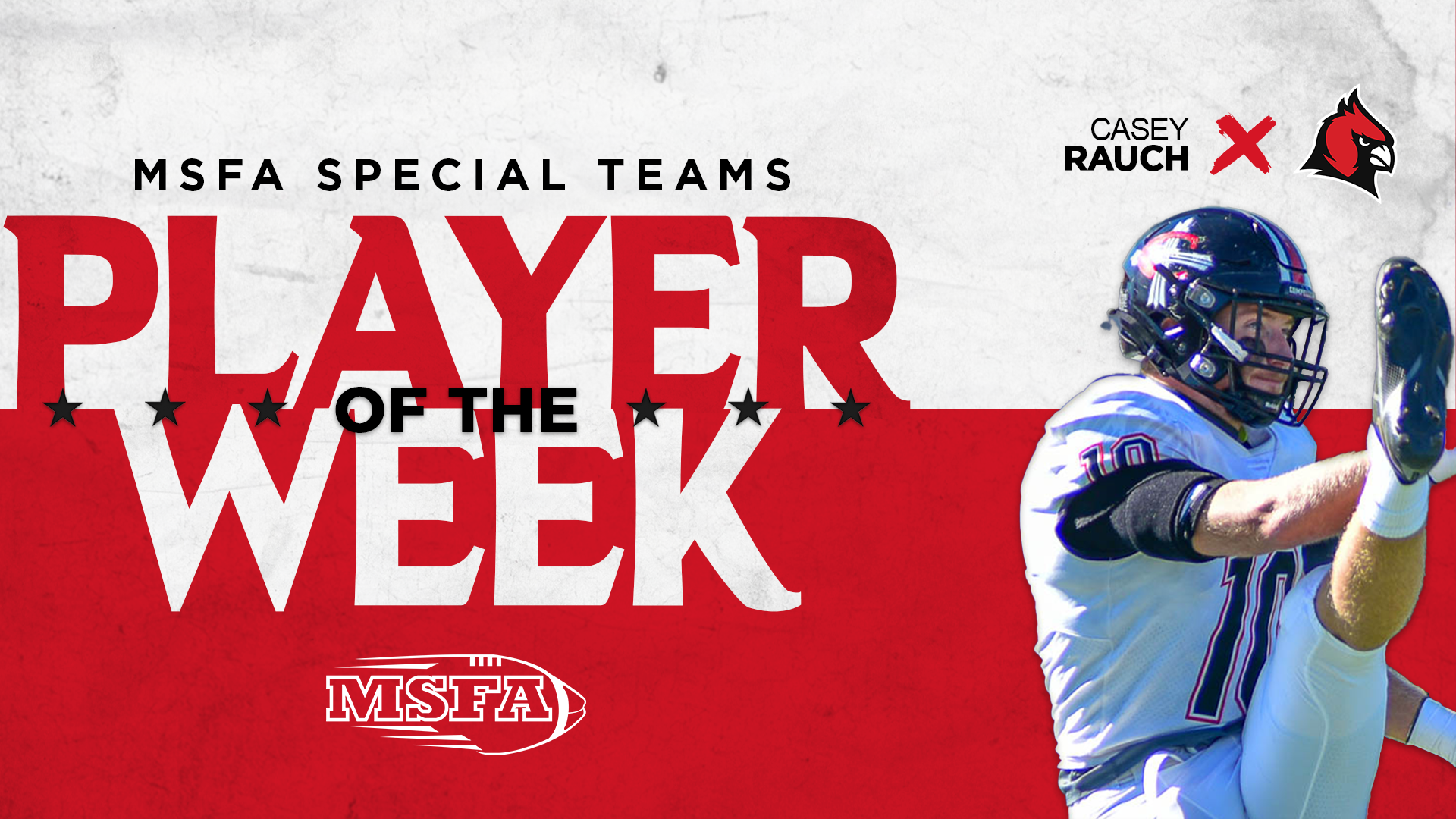 Rauch, a junior from Alexandria, Kentucky, was crucial on special teams to flip field position on the punting end by sending out 10 punts for 418 total yards. Rauch would be able to pin the Saints back inside the 20-yard line twice in the game while only having one touchback. He would also tally a long of 47 yards.
This is the third time Rauch has been honored by the MSFA, with the previous two times coming in the 2020 season.
The Cardinals will be back in action this weekend as they head back onto the road to face off against the Lakers from Roosevelt University on Saturday with kickoff at 3 PM.