(Ann Arbor, MI) - The Wolverine-Hoosier Athletic Conference (WHAC) announced their weekly players of the week on Monday afternoon and both Claudia Grepke and McKenzie Peters would earn Player of the Week honors. The team would see solid success on the week after a 2-1 week with wins against Rochester and Trinity Christian.
Grepke would earn WHAC Attacker of the Week honors, while Peters would earn Defender of the Week honors.
Grepke, a sophomore from Las Vegas, Nevada, would lead the team on the week with 50 kills over the three matches for an average of 4.54 kills per set. Grepke would earn herself a .294 hitting percentage as she would only have 13 errors throughout the four sets. Additionally, on the defensive end, she tallied 18 digs and seven total blocks on the week to create 54.5 points.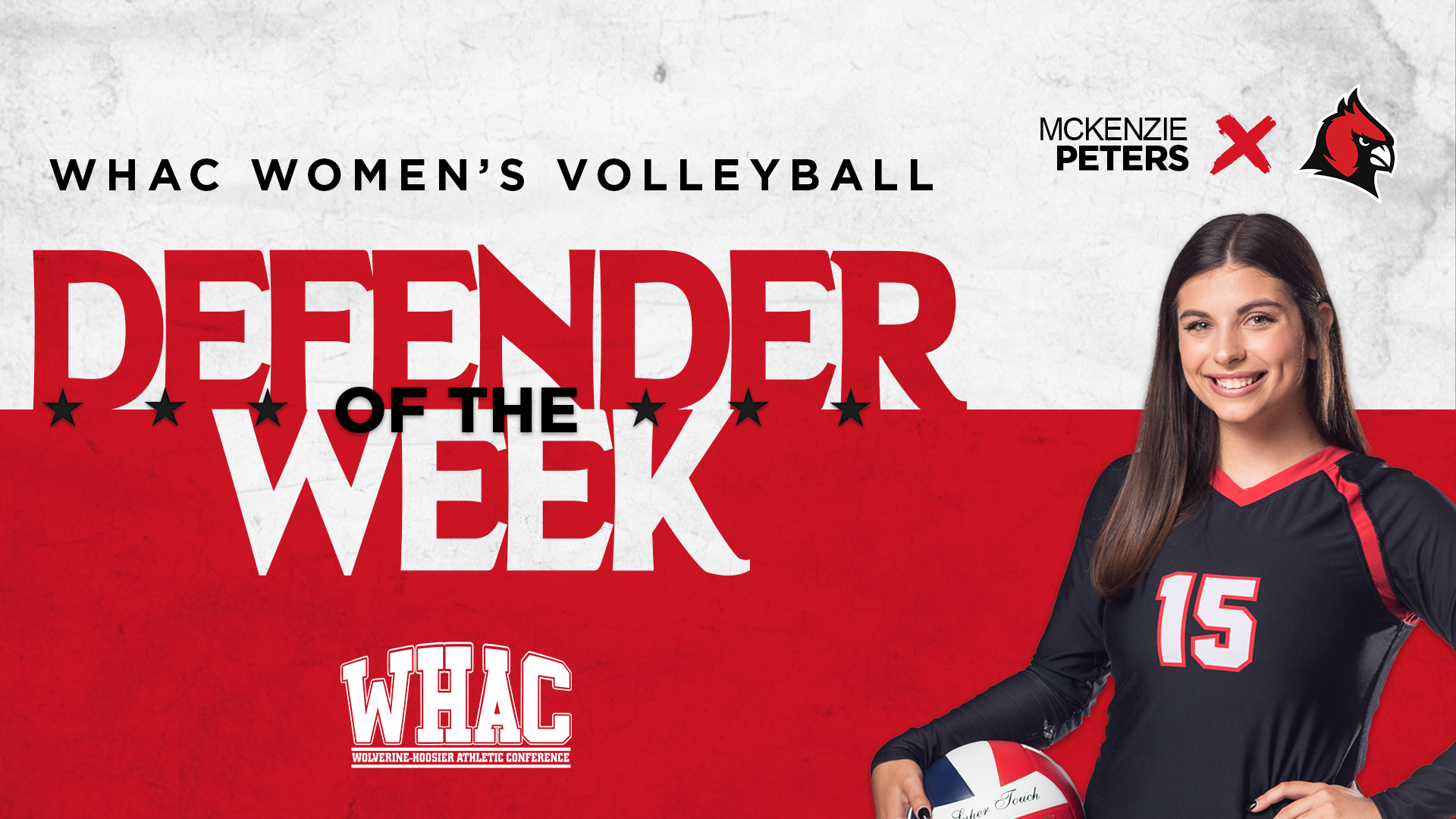 Peters, a junior from Monroe, Michigan, headlined the back line of the Cardinal's defense as she would record 81 digs throughout the week. She recorded a season-high 32 digs in the win against Rochester last Wednesday. In addition, she would assist on 14 kills and have one service ace on the week.
These are the first player of the week honors for both Grepke and Peters in their Cardinal careers.
The Cardinals hit the court this week with two home games and a road game as they begin the week with a match against Lourdes on Wednesday at home as they begin their second run through WHAC teams with the first serve at 7 PM.